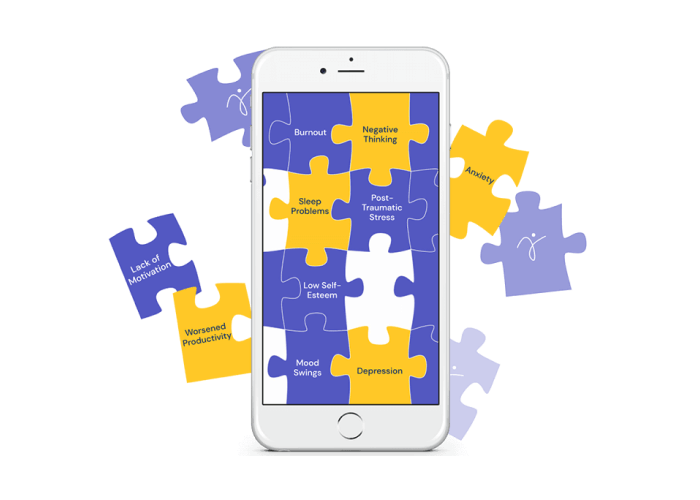 Are Free Mental Health Apps Useful for Anxiety Relief?
Emotional well-being is an increasingly relevant topic for societies worldwide as organizations and authorities continuously try to analyze, measure, and address the importance of mental health for the overall quality of life.
Thanks to technology, we now have a shortcut to managing the stress and anxiety pandemic, and this shortcut is called mental health apps.
These mobile applications have been gaining popularity in recent years with the development of both science and technology in the field of mental healthcare. They provide users with a convenient and discreet way to access personalized programs, science-based techniques, and exercises to manage their daily levels of stress. Additionally, mental health apps offer a wide range of features and functions that can be tailored to meet individual needs.
This being said, many users are still wondering about the actual purpose, efficiency, and quality markers when choosing the best app for their needs.
Below, you will find our expert guide in the world of well-being tech – from basic concepts and approaches to innovations and valuable tips for making the most out of your mobile self-care routine.
What Is a Mental Health App?
Put shortly, a mental health app is a software application designed to help people manage their daily cognitive and emotional well-being levels. Interactive by design, it aims to provide users with various features, tools, and services to help manage their mental health in an easy and accessible manner by only using their smart device.
As of today, you can choose between tens of apps that implement different techniques for improving mental health. Their approaches can vary from games and quizzes to mindfulness and relaxation techniques, mood-monitoring tools, well-being surveys, and science-based methods from cognitive and behavioral therapy.
This wide variety of mental health strategies allows users to compare, choose, and pick what best suits their needs and preferences. And most importantly – to choose what delivers actual results.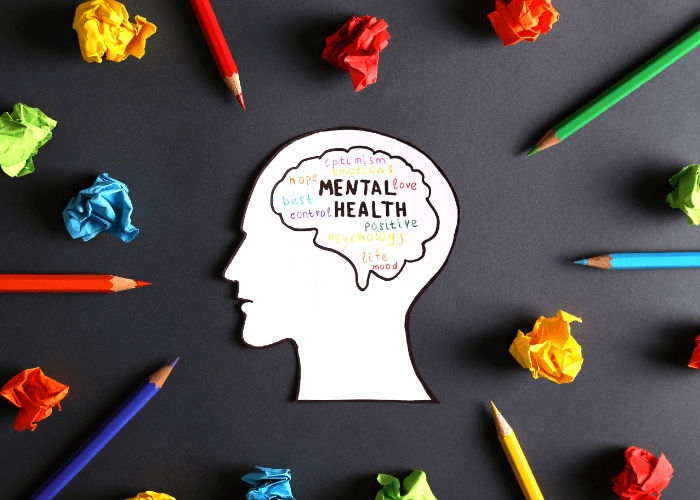 What Types of Mental Health Apps Are There?
Mental health applications come in a variety of formats and are used to help people manage a wide range of mental health issues. Some of the most common types of mental health apps include.
When doing your research for the best mental health apps, you will stumble upon a massive abundance of alternatives on the market. First and foremost, you will need to choose the fundamental approach to rely on, and some of the main options will include the following:
Science-based apps for emotional, social, cognitive, and physical well-being. These apps are designed to help people recognize and manage their thoughts and emotions by mainly using the principles of cognitive-behavioral therapy. For example, they will offer cognitive exercises, emotional recognition games, negative thoughts exclusion. etc.
Relaxation apps for effective stress, anxiety, and daily emotional tension management. They are designed to help people self-manage their response to challenging situations and learn to respond in a healthy and self-caring manner. The features of these apps may include guided relaxation exercises, breathing exercises, and mindfulness education.
Mood-tracking apps help users identify, track, and better understand the roller-coaster of their mood dynamics. They typically allow users to log their thoughts and feelings over time in order to gain better insight into their patterns and triggers.
Wellness apps combine good practices for mental and physical well-being and help people build better lifestyle habits. Some of their features may include health-tracking modules, lifestyle tips, and even personalized programs for nutrition and workouts.
Yoga and meditation apps use techniques from Eastern culture in philosophy to help people lead more resilient and fulfilling lives. They usually include audio or video guides for deep relaxation, yoga workouts, meditation, and stress relief.
Therapy support apps provide users with direct, live access to licensed therapists via the internet. Their essential features may include one-on-one video calls, group video calls, and instant text messaging with a matching therapist.
This list can surely go on for a while, as forms of mental health care and management are literally multiplying by the minute. So, except for the ones listed above, you can also find apps related to mental health education, community support groups, and exposure therapy techniques for people with phobias and irrational fears.
RelaxifyApp is an entirely science-based mental health app that combines the principles of cognitive-behavioral therapy with deep relaxation techniques, continuous mental state assessment, and gamification for a more engaging process.
Or else said – we are trying to bring together the best of all worlds in an easy-to-use practical tool based on classic science and modern technologies.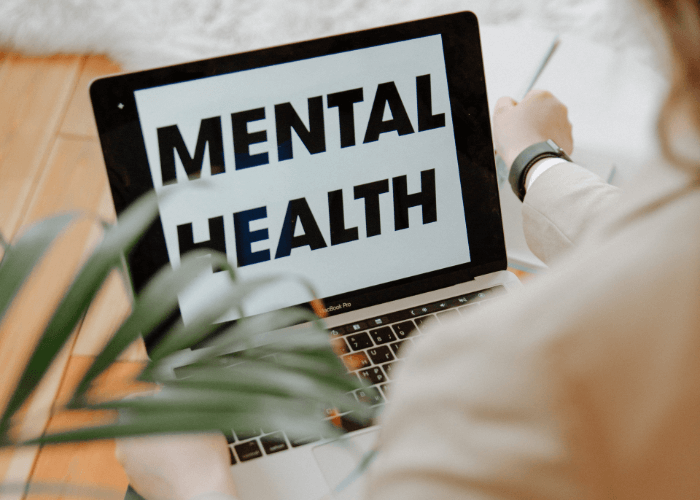 How To Choose the Best Mental Health App for Your Needs?
Finding the app that meets your specific requirements can become challenging with so many options available on the market.
Here are some essential step-by-step tips to help you overcome the paradox of choice and make the right decision:
Consider and evaluate your needs. Before you begin your search for the best mental health app, take some time to think about your precise expectations. Are you dealing with a type of mental health issues such as depression or panic attacks? Are you just experiencing prolonged stress in the workplace? Or are you dealing with past trauma you're looking to overcome? Analyzing these details will be the first step towards choosing what's best for you.
Compare features. Once you clearly understand your needs, it is time to focus on the characteristics and features of different mental health apps. Make sure to look for features that align with your requirements, such as personalized programs, progress monitoring, or secure messaging with a mental health professional.
Fix a budget. You can find many free mental health apps and products within different price ranges. The good news is that most apps offer a free trial period, so you can track the price-quality ratio along with the mere price itself before making a final decision.
Read reviews. After narrowing down your options, start researching the list of apps you are considering. Read reviews from other users, look for industry certifications, and ensure that the app is secure enough in the long term.
Finally – give it a try. Whether you're using a free trial demo or a fully functional software product, interacting with the program will provide you with all the answers about its quality and efficiency.
In the best-case scenario, you will find yourself gradually improving – with just a device in your hand and the proper guide, be it virtual and tech-based.
Who Can Benefit From the Regular Use of a Mental Health App?
Mental health apps can prove beneficial to anyone looking to improve their mental health and well-being. They can be particularly handy for those unable to access traditional therapy services due to cost, stigma, or other barriers.
Additionally, those who have difficulty managing their self-care time may find it easier to use a mental health app to stay on the right track, access helpful resources, and monitor their wellness stats visually and transparently.
Mental health apps can also benefit people looking to learn more about mental health principles and become more aware of their emotions, thoughts, and behaviors. In addition, these applications can help users better comprehend their mental status and build healthier habits by offering science-approved resources, tools, and activities.
With the increasing availability of mental health apps, though, it is important to note that they should not be employed as a replacement for professional mental health care in cases of severe mental illness. Instead, mental health apps should be used to supplement existing mental health care and as a prevention method before your discomfort evolves into a condition.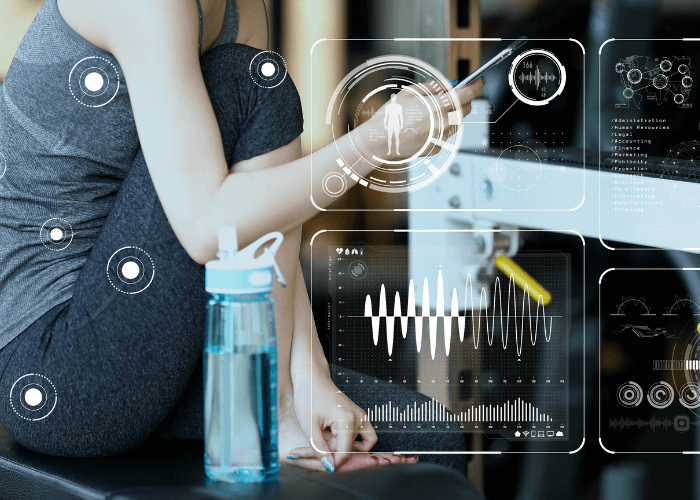 Innovations in Stress and Anxiety Relief Apps
When scientific progress and tech innovations meet, you get a world of unexplored possibilities. And mental health apps truly do utilize these opportunities in the best ways possible.
Some of the cutting-edge innovations used in anxiety and stress relief apps include gamification, virtual reality, progress-tracking modules, and full personalization of activities based on professional well-being surveys.
Needless to say, these apps are designed to be easy to use and accessible to anyone, giving them a well-deserved and ever-growing popularity all over the globe.
So, are you ready to feel how innovations can make an actual impact on your quality of life? Then, give the future a try today – download RelaxifyApp for free and start your journey towards the most authentic version of yourself!