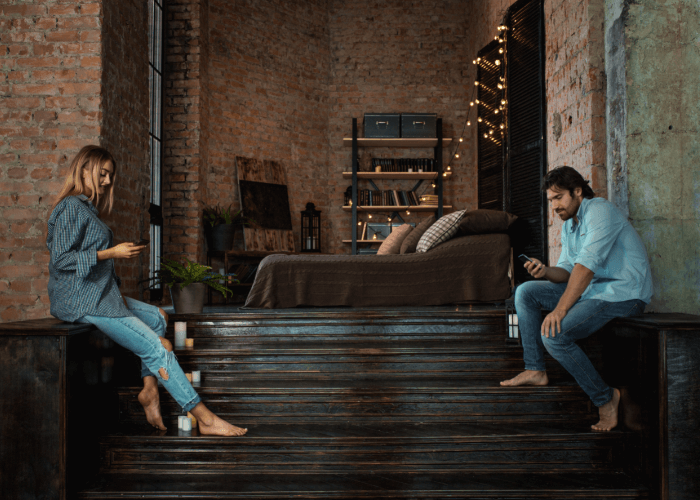 Tips To Improve Communication In Relationships
Fruitful, effective, and honest communication in relationships is something a lot of people tend to struggle with.
Both establishing and maintaining a meaningful connection can be challenging enough to achieve. Sometimes we expect people to read our minds, and sometimes we spare the truth in order to keep the peace. But peace is a fragile thing to keep if your mind remains unspoken and your feelings – misunderstood.
Then again, even if established, communication needs to be nourished and sustained in time. Unfortunately, once the contact is broken, both parties in the relationship will start to argue and hurt each other's feelings.
The good news is that connecting is something that can be developed and taught with the right strategy. Though not always easy, it is always worth it, as good communication lets you strengthen the bond within the relationship and resolve conflicts better.
So, how to achieve this? We have some tips for you in the paragraphs below.
What Are the Types of Communication In a Relationship?
Communication generally divides between active listening and nonverbal communication.
Active listening brings the idea of communicating like a two-way street. For active listening to work, you have to actually listen to your partner and understand their words, thoughts, intents, and internal processes that bind together like e knot.
On the other hand, nonverbal communication is often referred to as body language and tone of voice. For example, a simple facial expression can send various signals to your partner, and it can also tell you a lot of what they are not actually putting into words.
Without these two vital communicational pillars, the relationship will struggle, thus creating more issues over time.
Down below, we have some tips for strengthening your communication in relationships.
Make a Connection
People tend to understand that communication is mostly about talking. However, communication in relationships also involves using written, verbal, and physical skills to cater to your partner's needs.
Small talk is not communication. The most important thing is understanding your partner's side and offering support wherever needed.
Sometimes healthy communication in relationships can involve you making efforts while your partner is lucrative. Remember that a relationship is a place for giving and not so much taking. Talk with your partner and admit the problems you're experiencing. Create a starting point and focus on mending that passion and connection you had initially.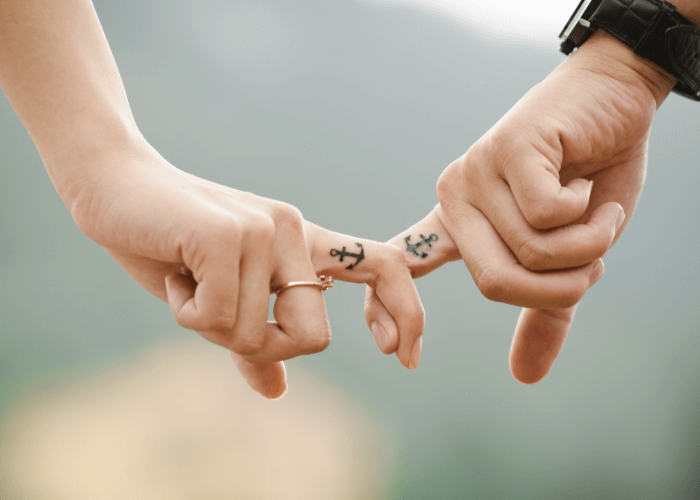 Recognize and Improve Communication Styles
Another way to make communication better is to identify communication styles in relationships.
There are four types of communication styles, and these are passive, aggressive, assertive, and passive-aggressive.
Passive communication is about keeping emotions locked away at all times. Such communicators usually have a hard time in relationships, as their inner realm remains a mystery to their partners.
Aggressive communication tends to be really intense, and such communicators also have issues when it comes to real connections due to excess emotions and poor soft skills.
Passive-aggressive people tend to substitute conflict with sarcasm and avoid honest conversations. Unfortunately, a delayed conflict is not a resolved conflict, and this type of escapism often comes around like a boomerang.
Assertive communication is the best type of relationship communication. This interpersonal and emotional contact is about being in touch with your feelings and knowing how to communicate them freely and transparently.
When you try to identify your communication styles, be more aware of what your partner is better responding to and what they are saying in a conversation.
Once you're on the same page, you'll be enjoying a quality connection that reaches deep enough and lasts long enough to call it love.
Mind The Six Human Needs
The concept of fundamental human needs was initially conceived by Sigmund Freud. Throughout the history of psychology, many scientists embraced the idea until it was finally pulled together by the American psychologist Abraham Maslow.
According to that theory, every human being has six basic needs, which, related to relationships, are as follows:
The need for certainty makes us ask ourselves if we have comfort and safety in the current relationship.
The need for variety requires healthy challenges to let the relationship flourish and grow. Simply finding how to keep things exciting with your partner is enough to tick this out.
The need for significance makes you want to feel important and unique. Note that your partner needs to know they are needed and vice versa.
The need for love is absolutely crucial for relationships. Everyone likes to feel loved and understood, and ineffective communication can break that. Be present with your feelings, and don't say "I love you" s without meaning it just to end a conflict.
The need for growth is equally important since long-term relationships might sometimes feel stale. Humans need development, whether it's intellectual, emotional, or spiritual.
The need to give is all about what you offer in a relationship and how you can do it better.
Relationships are a shared journey, so consider your partner's needs and yours with equal amounts of dedication.
Do Not Avoid Conflict
Another tip when it comes to good communication is never to avoid conflict and never to leave things unspoken. Once you begin stuffing things and situations into your emotional closet, they will pile up and eventually break out as a deal-breaker.
OF course, when a conflict arises, things are far from roses and butterflies. Still, refusing to talk situations out will rarely bring you the precious comfort you're looking for. Instead, use emotional intelligence and affection in order to use every argument as a means to deepen and strengthen your relationship.
Be Honest, Be Present, and Break Patterns
Many people wonder why is communication important in relationships. Also, what is the key to successful communication?
Well, sometimes simplicity is genius. It's all about being open, being honest, setting boundaries, and staying present.
Being open and honest, plus setting boundaries, are the best remedies to a lack of communication in a relationship. It would be best if you came clean whenever something was bothering you without sweeping issues under the rug.
Let's say that you notice a pattern of arguing over lots of food getting expired. Sit down and discuss the practice of buying as much food as you will eat. This way, this boundary is set, and the arguments will diminish.
A way to break the negative pattern is to understand when you are using a higher-pitched voice or tone irritating that other partner. Then, if you can, you can go forward with a sense of humor to lighten up the arguments when it gets too much.
All of this will lead to breaking the negative patterns which can stem from learned behaviors from parents and siblings.
At the end of the day, meaningful relationships are a safe space where both partners grow, get better, accept one another, and fight their insecurities together. And this process only begins when two people tear down all walls and stay open, sincere, and loving, despite all difficulties along the way.